Winter Vegetables and Organic Wine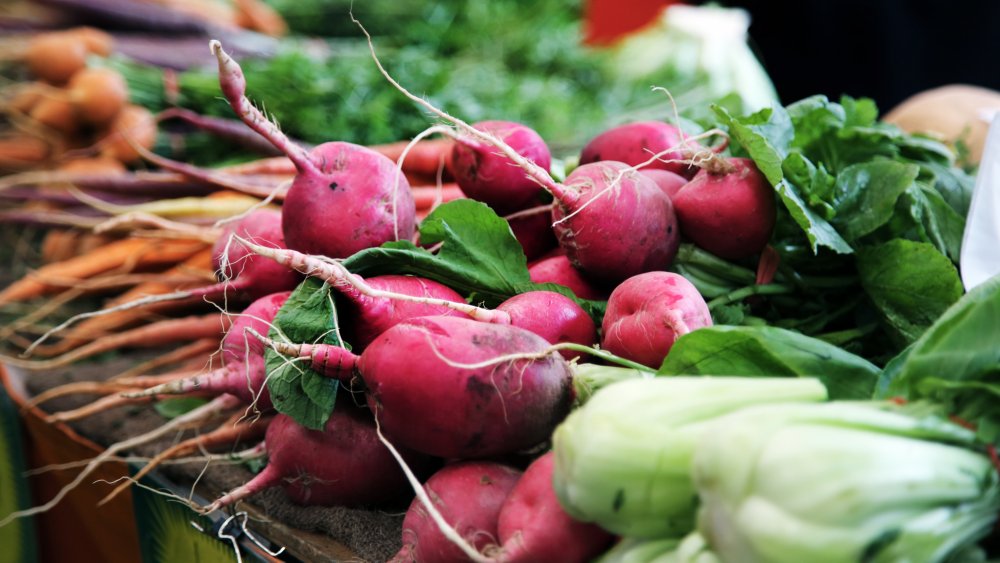 Jun 26, 2019
Living an organic life doesn't have to be tricky, in fact, it's all about knowing what to buy, where to source it, and what to grow, when.
A quick stroll through your local farmers market will show you what produce to grow and eat each season. In South Australia our Adelaide Farmers Market, Adelaide Central Market and our local Willunga Farmers Market are heaving with locally-grown veggies from broccoli and brussels sprouts, to bok choy, choy sum - so no matter what your tastes are there's something for everyone.
GROW YOUR OWN
If you plan ahead, you can also grow your own organic veggies. Before sowing your bounty, make sure you choose the right plants for your climate. The Diggers Club has some great nationwide advice on this. It's also a great place to buy heirloom seedlings and seeds or take part in a gardening workshop.
Living products are available when in season, while vegetable and herb seeds are available all year-round. You can visit The Diggers Club at Adelaide Botanic Garden, Heronswood Gardens nursery and restaurant on Victoria's Mornington Peninsula, The Garden of St Erth in central Victoria, Cloudhill in the Dandenong Ranges, and at Canberra's Heritage Nursery.
Eden Seeds is another great source of traditional, open-pollinated vegetable seeds. They sell non-hybrid, heirloom varieties that have not been chemically treated or genetically engineered.
SOIL PREPARATION
Before planting your little beauties, your soil needs to contain the highest content of organic matter possible. A good, green way to go about this is to grow your own green manure crop. The Diggers Club provides a free, instructional download on how to make one.
Gardening Australia also offers instructions on how to make your own organic fertiliser and compost. Work these into the soil before you sow your seeds or plant seedlings. If your garden and soil is challenging, a no-dig garden bed is an option. This can be built on top of an existing bed, lawn, or hard concrete or brick surfaces.
SEEDING TIME
To plant a seed, push it into the soil (twice the depth of the seed), and water it well. Keep the soil moist until the seedling emerges (this can take up to three weeks). Make sure you keep insects at bay. Practicing organic pest control (growing complementary plants near each other) is a good way to do this – the environmentally friendly way.
You'll get the best results if edible plants are in the full sun. Make sure you water them regularly.
SIMPLE WINTER RECIPES
You've grown your vegetables, now it's time to eat them. Here are a few of our favourite winter vegetable recipes.
Kale
Kick off a meal with kale chips. They're simple, tasty, healthy, and you can season them however you please. This Minimalist Baker recipe is a cracker. Make sure you don't overcook them.
Nothing says winter like a hearty lasagne. Olive Magazine's kale, ricotta and leek lasagne is a belly warmer. Use Australian Extra Virgin Olive Oil for an extra healthy kick.
Risotto takes a bit of time and attention to make but the effort is worth it. You'll need 20 minutes of prep and 45 minutes to cook Gourmet Traveller's kale and sausage risotto. Serve it with a glass of organic wine and your dinner guests will toast you as the host with the most.
Cauliflower
A smashing soup is as good as a holiday to warmer climes. This baked cauliflower and juniper soup recipe is a Scandinavian twist on the classic. The recipe, by Simon Bajada, author of The New Nordic, uses a whole roasted cauliflower, brown butter and juniper. The cream is optional. Go on, it's winter.
Whole roasted cauliflower is an impressive dish (whether or not you're vegetarian) and relatively simple to make. You can whip it up as simply as drizzling Extra Virgin Olive Oil over a cauliflower head, covering it with alfoil and baking it at 200°C for approximately an hour, or give Jamie Oliver's whole roasted cauliflower recipe a shot. It uses dry sherry, smoked paprika, and garlic. Delicious.
Pizza crust made using cauliflower is a great, healthy alternative to traditional bases. This cauliflower pizza base recipe is easy to make. Top it with your favourite toppings (this recipe uses olives, chorizo, and thyme) and let the good, cauli times roll.
Potato
The Irish know how to battle the cold. A big pint of Guinness and a bowl of colcannon. It's pretty much what winter dreams are made of. Crushed potatoes, wilted kale or cabbage, spring onions or leek, and dollops of butter, milk or cream. Eat your heart out mashed potato. This Gourmet Traveller colcannon recipe is a tasty take on a dish that has warmed cockled for centuries.


Maggie Beer knows her way around a kitchen. And a potato bake. Her potato and fennel bake is a great accompaniment to your favourite winter meat dish. An average dish it ain't.
Want to learn more about growing your own veg?
Check out: Your Vegetable Garden: A guide to Home Vegetable Growing in South Australia, ABC's Gardening Australia, Yates Garden Guide, and Australian City Farms & Community Gardens Network.